STRONGSVILLE, OH, Mar 29, 2012 (MARKETWIRE via COMTEX) — Crossroads Animal Hospital in Strongsville, OH is recommending routine dental care for pets. The animal hospital provides annual dental checkups, professional cleanings, oral surgery and emergency extractions. The hospital utilizes digital x-rays for diagnosing oral disease and dental conditions, such as chipped or cracked teeth, impacted teeth and tooth decay. According to veterinarian Dr. Jeff Peacock, the majority of dogs aged three years and older suffer from periodontal disease. Without proper treatment, this preventable condition can lead to serious internal health complications. Dr. Peacock is urging pet owners in the Strongsville, Middleburg Heights, North Royalton and Berea communities to ensure that their pets receive proper dental and wellness care.
The Strongsville veterinarians at Crossroads Animal Hospital are raising awareness about the importance of pet dental care for preventing illness and protecting pets' health. "Periodontal disease is a serious but completely preventable condition," said Dr. Peacock. "Left untreated, it can lead to gingivitis and bacteria entering the blood stream and can cause serious damage to internal organs. Fortunately, an annual dental cleaning and weekly at-home brushing can significantly reduce the risk for periodontal disease."
The animal vet hospital is working to educate pet owners about the importance of routine cleanings. According to the veterinarians, many pet owners fail to realize just how important these annual cleanings truly are to a pet's overall well-being.
"In addition to periodontal disease, plaque buildup along the gum line can also cause a condition known as Stomatitis," said Dr. Peacock. "Stomatitis causes an inflammation in the mouth and without proper care, a pet may be prone to infection."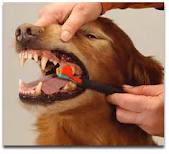 The animal hospital recommends a regular dental screening, in conjunction with an annual wellness exam, to check for potential oral problems. During this screening, the veterinary team will clean and remove any excess plaque buildup along the gum line. "Just like annual pet vaccinations and wellness care, a regular cleaning is the best way to protect a pet's oral health," said Dr. Peacock.
During this cleaning, the veterinarians will also check for cracked, chipped or missing teeth. Symptoms of potential dental problems include a change in eating habits or a refusal to consume food or water. Blistering or bleeding of the mouth or gum lines requires immediate attention, and may be symptomatic of a serious problem. Oral health problems can also affect pet nutrition, leading to potential nutritional deficiencies, especially if a pet cannot properly chew or consume food. In order to avoid potential pet nutrition deficiency complications, any changes in eating habits should be reported to a veterinarian.
In addition to pet dental care, the animal vet hospital also provides pet laser surgery, routine wellness care and vaccinations, and pet nutrition counseling.
Pet owners may learn more about these services by visiting the practice's website, http://www.crossroadsanhosp.com .