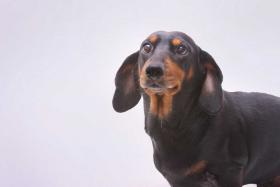 We all love our pets, but in some ways we might be loving them too much!
According to recent studies, more than half of America's pets are overweight or obese. And the problem is growing – as our own waistlines are getting bigger, so are our pets.
"Excess weight is a common and a serious health problem for dogs and cats," says Dr. Steve Stephens of Frenship Vet Clinic. "Excess weight can make your pet uncomfortable and limit the way they interact with you and other family members."
If your pet is carrying extra weight, it can increase the risk of heart disease by forcing the heart to work harder and increase the risk of arthritis as extra weight can stress the joints, cause joint pain, and make it harder for your pet to move around comfortably. Other weight-related health issues include breathing problems, skin and hair coat problems, diabetes (especially in cats), and a decrease in life expectancy.
Excessive weight in an otherwise healthy pet is a direct result of consuming unnecessary amounts of food and too little exercise, explains Dr. Steve. Overfeeding at mealtimes, allowing pets to "nibble" all-day, giving pets table scraps, and rewarding pets with treats all contribute extra calories to your pet's diet.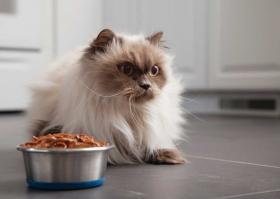 "Owners may think they are showing their affection for their pets by giving them food," says Dr. Steve. "It is an understandable trait but unfortunately for the pet it can be a case of too much of a good thing. Instead, we need to focus on keeping our pets healthy and active."
How can you tell if your pet is overweight and possibly at risk for weight-related health issues? A veterinarian can evaluate your pet for his or her ideal weight (based on age, breed and activity level), but if you see can any of these body characteristics, chances are good your pet is too heavy:
• Difficult to feel ribs under fat
• Sagging stomach – you can grab a handful of fat!
• No waist
If your pet is overweight, visit with the veterinarian and talk about a weight loss plan. Start with an examination for heart, thyroid or other metabolic disorders to ensure your pet's overall health is good. Share with the doctor a detailed report of your pet's habits, like frequency of exercise, amount and type of food being provided and other factors relative to calorie requirements.
"Reducing caloric intake and increasing exercise can help your pet successfully lose weight," says Dr. Steve. "Lifestyle changes and a weight loss program are essential. Our staff can help determine if your pet is too heavy and provide guidelines for achieving their ideal weight. Helping your pet with a diet can help him or her live a longer, leaner and more enjoyable life."
Frenship Vet Clinic offers a full range of pet health services, including vaccinations, dental, other preventative medicine, diagnostics, internal medicine, surgery, and others. For the convenience of pet parents, the clinic offers early morning drop-off, as well as extended hours on Tuesday and Wednesdays evenings.
Frenship Vet Clinic is located at 202 E Hwy 62 in Wolfforth (on the access road of the Brownfield Hwy). For information or to schedule an appointment, call them at 806-866-2838.
For more helpful information, or to schedule an appointment online, please visit www.frenshipvet.com. There you can learn more about Dr. Steve and the staff, read pet health articles, and access valuable resources like the online pet pharmacy.