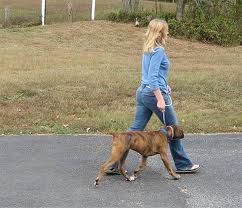 File Photo
Kaila and Mark Nickel were saving to buy a house. But their plans took a detour when Penny, their miniature Schnauzer, started shivering uncontrollably one evening last summer.
In an effort to find out why, the Nickels dipped deep into their down payment fund.
Veterinarians told the Nickels that X-rays revealed an unknown mass in Penny's stomach. The 2-year-old was unlikely to have cancer, so the vets recommended exploratory surgery. The mass turned out to be a collection of blood, yet the doctors never determined where it came from or what caused it.
Penny is doing fine now, but the Edmond, Okla., couple's bank balance still is recovering. The surgery, medication and subsequent vet visits cost nearly $4,000.
Such big, unexpected bills are prompting more animal lovers to seek pet insurance. Americans spent an estimated $450 million on coverage for their pets last year, and they are expected to spend around $500 million this year, according to American Pet Products Association, a nonprofit trade association.
An estimated 3 million dogs and 800,000 cats are covered by pet insurance in the United States, according to the association.
Policies for pets come with various terms, such as deductibles, co-insurance and coverage exclusions that must be sorted out before committing to a policy, just like health insurance for their owners. Plus pet owners have to decide if a policy is the right solution for them. Here are some of the issues to consider:
How does it work?
Pet insurance policies can cover costs associated with emergencies, surgeries, medications, routine care or ongoing care for conditions such as diabetes. It does not cover conditions that existed before the coverage started.
Coverage, which typically is billed monthly, adds up to about $200 or more annually for cats and can cost $500 or more for dogs. That depends on the particular plan, the animal's age and where the pet owner lives.
Some breeds are prone to certain illnesses, and that can affect how much their owners pay for a policy and the terms of coverage. For instance, many policies for bulldogs exclude hereditary conditions such as breathing problems that are common with the breed, said Chris Ashton, co-owner of Petplan Pet Insurance. His company covers those conditions, but to do so, it charges an average annual premium of $650. That is more than 70 percent higher than the $380 annual average for all dogs.
Pet insurance policies require the owner to pay the veterinarian first and then submit a reimbursement claim. Deductibles and co-insurance — portions of the bill the customer is responsible for — are subtracted from the reimbursement, and those also vary by plan.
Shoppers can find policies on the Internet. Some also can get coverage through work. Employers such as Home Depot Inc. give their workers a chance to sign up, but they don't pay part of the premium as they do for human health insurance.
Is it worth it?
Expensive treatments are becoming common in veterinary care. Dogs routinely receive chemotherapy, and animals also receive heart pacemakers or stem cell treatments to correct hip problems. Those procedures can cost several thousand dollars.
About one in eight pet owners who took their animals to the vet in the past year spent $1,000 or more, according to an Associated Press-Petside.com poll conducted last fall. That's money many pet owners are willing to pay even if they don't have coverage.
Pet owners may want to proceed with caution before buying a policy. Pet insurance is generally not worth the money, according to Consumer Reports Senior Editor Tobie Stanger. She said that unless a pet has serious complications, owners probably will pay more in premiums than they receive in claims coverage over the animal's lifetime.
Instead of insurance, Stanger recommends creating an animal emergency fund by setting aside money each month to build savings. That way, the money is still available if it's not used.
That's the approach the Nickels are taking for their dog.