Pet ownership in the U.S. continues to hit record levels, and with the increasing interest in city living the number (and variety of designs) of dog runs and parks for pets in city parks has increased. Designers are utilizing a dog's-eye-view to serve their clients.
Pet ownership increases in households
With seventy-nine out of every hundred households containing pets, more emphasis has been placed in recent years on designing open-space for our best friends in the animal world. "The growing urban population is embracing dog runs as an important component to the recreational quality of a park," says Metropolis Mag's Lisa DuRussel. "In addition to giving their pets a place to romp, city parks also bring dog owners together."
"Most dog parks evolve around a simple idea: find an open space, fence it in, let dogs run." Despite that simplicity, some jurisdictions are going above and beyond, specifically designing places for the enjoyment of the animals.
Dog Park Designs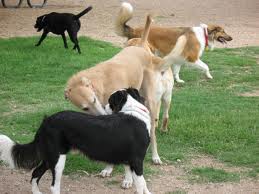 "Drawing on design inspiration from our four-legged friends, the team felt it was important to design through the primary user's eyes," states DuRussel. This includes designing pavement colors and textures compatible to the limited color perception of our canine friends, while reducing pavement temperature and abrasiveness.
Some successful elements that have been integrated into parks for pets include "dog-activated water features, themed drinking fountains, and boulders of various sizes for play."
Pet owner Worries
If I had to venture a guess as to the most fretted over issue for pet owners, it would be finding the right food for their pet. Grocery store and pet shop shelves abound with bags, boxes, and cans. No wonder the decision is difficult. Read More