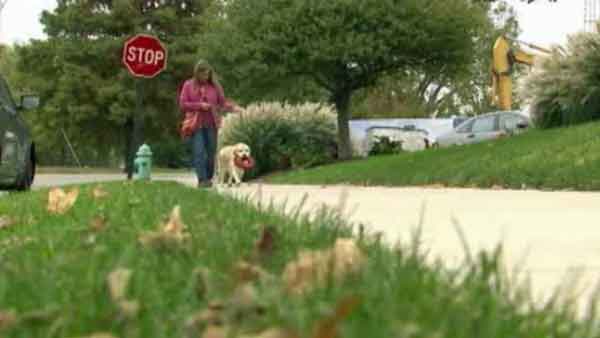 The obesity epidemic isn't just affecting families, it's impacting our pets as well. The extra pounds could be taking a big toll on your pet. More than half of cats and dogs are overweight and 8-year-old "Aggie" fits in that category.
Her owner, Holly Newman, said Aggie is just a third kid with four legs, so she wants to get her as healthy as possible.
Newman is a former vet assistant turned stay-at-home mom.
Even though she used to work with pets, she and Aggie needed help.
"Nobody is used to seeing a thin Labrador, nobody is used to seeing a thin Golden Retriever, so that's become the new normal," said Amber Taylor, a registered vet tech at Broad Ripple Animal Clinic.
To help Aggie shed some pounds, she's been enrolled in Broad Ripple Animal Clinic's Fit for Life Program.
She'll get a regimented diet and exercise plan to help her on her journey to fitness.
The extra exercise is helping Holly too.
"I knew Aggie was waiting on me to go for a walk, so I put the kids to bed, got her leash and we went for a mile-and-a-half walk," Newman said.
"It can become a family lifestyle to get out and walk every night and we're all going to watch what we eat," Taylor said.
Too much love, in the form of treats, and too much food is often the culprit.
Veterinarian Elizabeth Murphy recommends closely monitoring food and switching out treats for veggies.
"Carrots are fantastic! Any kind of vegetable is great, fruits are great except for grapes," she said.
There are simple ways to see if your pup is carrying around too many pounds.
Dr. Murphy said you should be able to feel your dog's ribs and your dog should be broader over the rib cage with a bit of a tuck or taper towards the back legs.
Aggie has about ten more pounds to lose until she hits her goal weight, but she's already on the path to health.