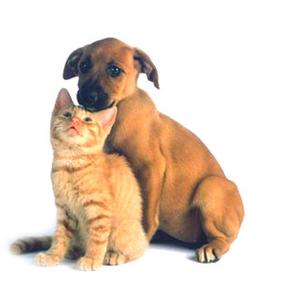 The Holiday season is a time to enjoy with the whole family, even the pets, so the Pima Animal Care Center (PACC) has some tips for keeping your pets safe.
One of the easiest things that can be done is to give your pets their own area or space during the hubbub of the season. This will help keep them indoors and avoid being underfoot.
Have the Christmas tree secured so that your pets do not knock it over or drink the water, which can have bacteria and chemicals.
Have your decorations out of the way of your pets, especially bulbs and actual mistletoe and poinsettias. All of these items can cause gastrointestinal problems, according to PACC's news release. The bulbs and some other décor could cause lacerations or intestinal injury if swallowed. Keep bulbs and other decorations high and consider artificial mistletoe and poinsettias.
Lastly, keep your pet's diet on track with regular exercise and veering from foods that will get them sick. Place tempting items out of your pet's reach, including trash bags.