Jefferson Animal Hospital is raising awareness about the importance of pet microchipping. According to the veterinary clinic, approximately 1 out of every 3 pets will go missing at some point in their lives. Of these missing pets, 90% will never be reunited with their owners because of the pet's lack of proper identification. The Baton Rouge veterinary clinic provides the HomeAgain microchip for pets. The procedure requires no anesthesia or post-operative care, and costs approximately $45, which includes a one-time fee for lifetime inclusion in the HomeAgain database.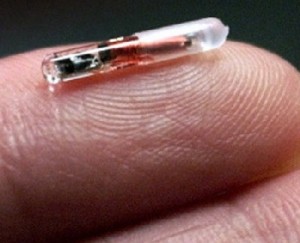 Dr. Frederic Michaelson, a Baton Rouge veterinarian and co-founder of the Jefferson Animal Hospital, announced that his team is actively encouraging pet owners to microchip their pets. Dr. Michaelson, along with the veterinary clinic's pet care team, is working to increase awareness about the importance of microchipping pets.
"Microchipping is a simple and painless procedure that is truly valuable — it is the difference between seeing your beloved pet again and sadly never being reunited," said Dr. Michaelson. "Without a Baton Rouge pet microchip, many lost pets are never returned home."
A pet microchip is a thin device (approximately 12mm) that is no larger than a grain of rice with a unique serial number. The device is implanted just beneath the skin, typically between a pet's shoulder blades. This permanent identification system is built to last the life of a pet.
The veterinary clinic uses the HomeAgain microchip. This chip includes BioBond patented anti-migration technology, which is designed to ensure that the microchip stays securely in place for a pet's life. This makes it easier to scan and identify the pet.
"HomeAgain works anywhere in the United States, not just in Baton Rouge," said the veterinarian. "Personal information can easily be updated online. This is especially important because when people move and phone numbers change, a simple collar tag can become outdated quickly. It takes less than 5 minutes to update a pet owner's information in the national HomeAgain database."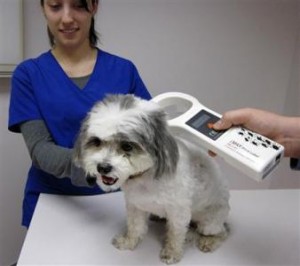 In the event that a pet is lost, an owner can contact HomeAgain via their website or a 24-hour hotline number. HomeAgain will then send out a Rapid Lost Pet alert to animal shelters and pet owners within a 25-mile radius of where the pet was lost. Any lost pet that is turned into an animal shelter is automatically scanned for a microchip. This chip contains a unique serial number that is then matched with the HomeAgain database. The chip only contains the serial number, so the pet owner's personal information is not at risk of being improperly accessed.
Microchipping can also make a difference in the event of an animal emergency. If a microchipped pet experiences a health crisis, the pet's owner may call HomeAgain's 24/7 emergency hotline for immediate help. This service offers pet owners potentially life-saving advice from veterinarians, no matter the time of day or night.
"We can't stress enough the importance of microchipping your pet," said Dr. Michaelson. "We are always happy to answer any questions individuals may have about the microchip process."